Clinic Leaders
Jodi has been with us since day 1 here at Runner's Den.  Her enthusiastic personality is contagious and she is always smiling.  Some of Jodi's accomplishments include running The Boston Marathon in 2011 and 2015.  She ran the JFK 50 Miler in 2016 and has completed several other Marathon's and Ultra's.  Jodi leads the Fun & Fitness group, and she keeps it fun with surprises along the way!
Lisa Lawson first participated in our clinics in 2007.  She quickly improved her fitness and started running marathons.  Soon she qualified for Boston and since then has completed Boston in 2011, 2013 and 2014 and has done a total of  14 marathons.  A wealth of experience and tons of encouragement is what Lisa brings to our Zero to Hero group!  She loves helping the newbies become more confident in their abilities and helping them graduate to the next group and beyond!   Lisa enjoys long walks on the beach and drinking fine wine with friends. Thanks Lisa!
Jacinda Riley started with Runner's Den back in 2013 in the 10 & 1 group, quickly making her way to the intermediate and then advanced groups at our store.  She soon qualified for The Boston Marathon and was set to take part in 2020, however due to COVID she instead did the Virtual Boston Marathon here at home with all of her family and running friends cheering her on – her enthusiasm would not be compromised!  Jacinda has a contagious love for running that spreads to all in the intermediate group that she now leads.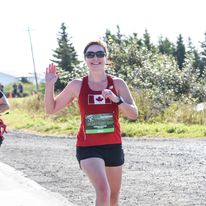 Joanne Barber has been power walking/running and cycling since the 1980's.  She is a role model for all, inspiring everyone to run further, cycle faster and that anything is possible.  She most recently completed the Big Sur Marathon in California and even though it was her first full marathon (running – she has power walked one marathon) she qualified for The Boston Marathon by almost 2 minutes!  Joanne is our 5 & 1 run/walk leader and leads by example.  She also happens to be mom to Tracy and mother in law to Scott.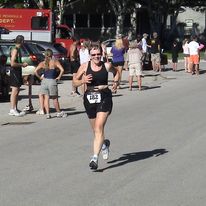 Staff
Wesley Schlenker is an avid athlete who runs, road and mountain bikes, nordic skis, kayaks and plays volleyball. Member of local nordic ski team, GBN. Inspired by local athletes around him he has skied competatively at a national level. He ran his first half marathon last year at the age of 14 and hopes to run his fisrt full marathon next year. He enjoys working up a sweat whether it be through LSD (Long Slow Distance) or intensity intervals.
Favourite workouts: 5 x 8 min sub-lactate intervals with 2 minute rest in between on roller skis – 3 hour LSD run – 100km road ride – Weight bearing strength (pull-ups, bench dips, push-ups, sit-ups, planks, box jumps)
Best Race: Pure Grit 2015 – Midget Championship 2016 5km skate – Tamiskaming O-Cup 2016 king's court sprints – Suntrail Special 5km skate